Explore Kyrgyzstan to Turkmenistan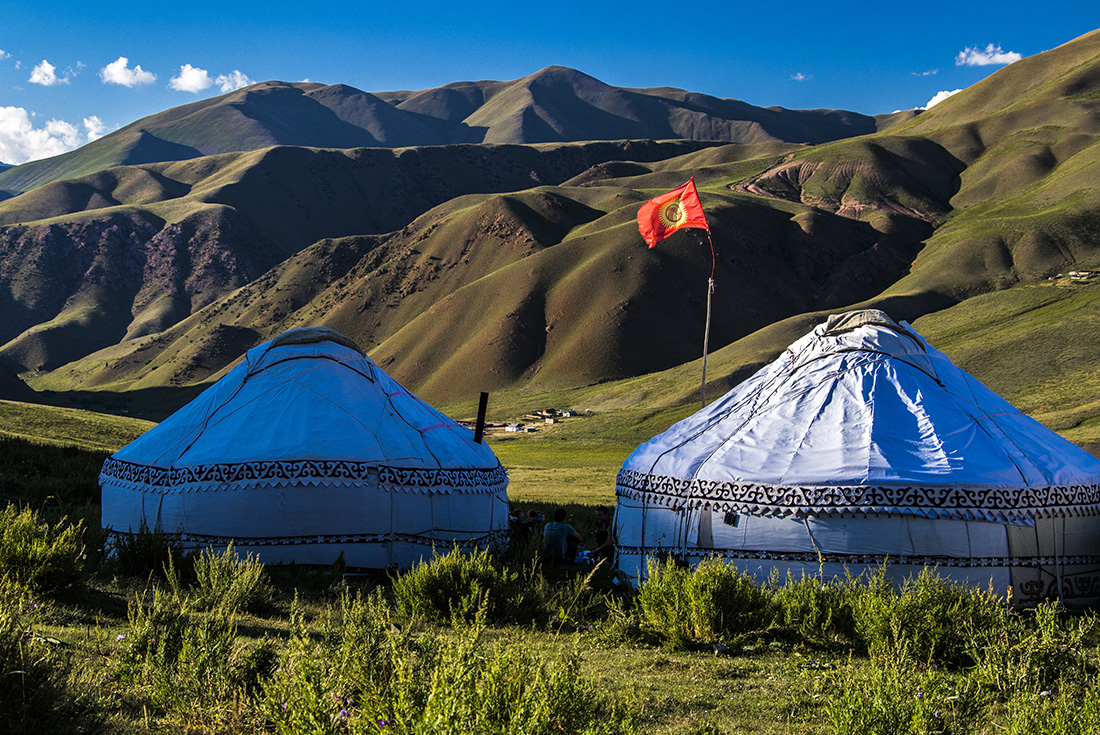 Explore Kyrgyzstan to Turkmenistan
Get to know – or under-Stan, if you will – the desert landscapes, multicultural influences and religious significance in Kyrgyzstan, Tajikistan, Uzbekistan and Turkmenistan on a 26-day Central Asian adventure. The region's allure lies in the heritage of the Silk Road, where ideas, culture and people flowed from East to West, and in the green field backcountry and sweeping mountain landscapes that play host to the traditional nomadic lifestyle.
...

We get it – travel's a big decision. It's not every day you fly across the world to wander the souks of Marrakech or enjoy a dreamy Angkor sunrise. But for us, it's been our everyday for the past three decades (whew, we're old). Let's just say we know what travellers really want: a balance of inclusions and free time, a mix of classic highlights and local secrets you won't find on Google. And of course, an authentic real life experience.
Our leaders are born and raised in-country, and
...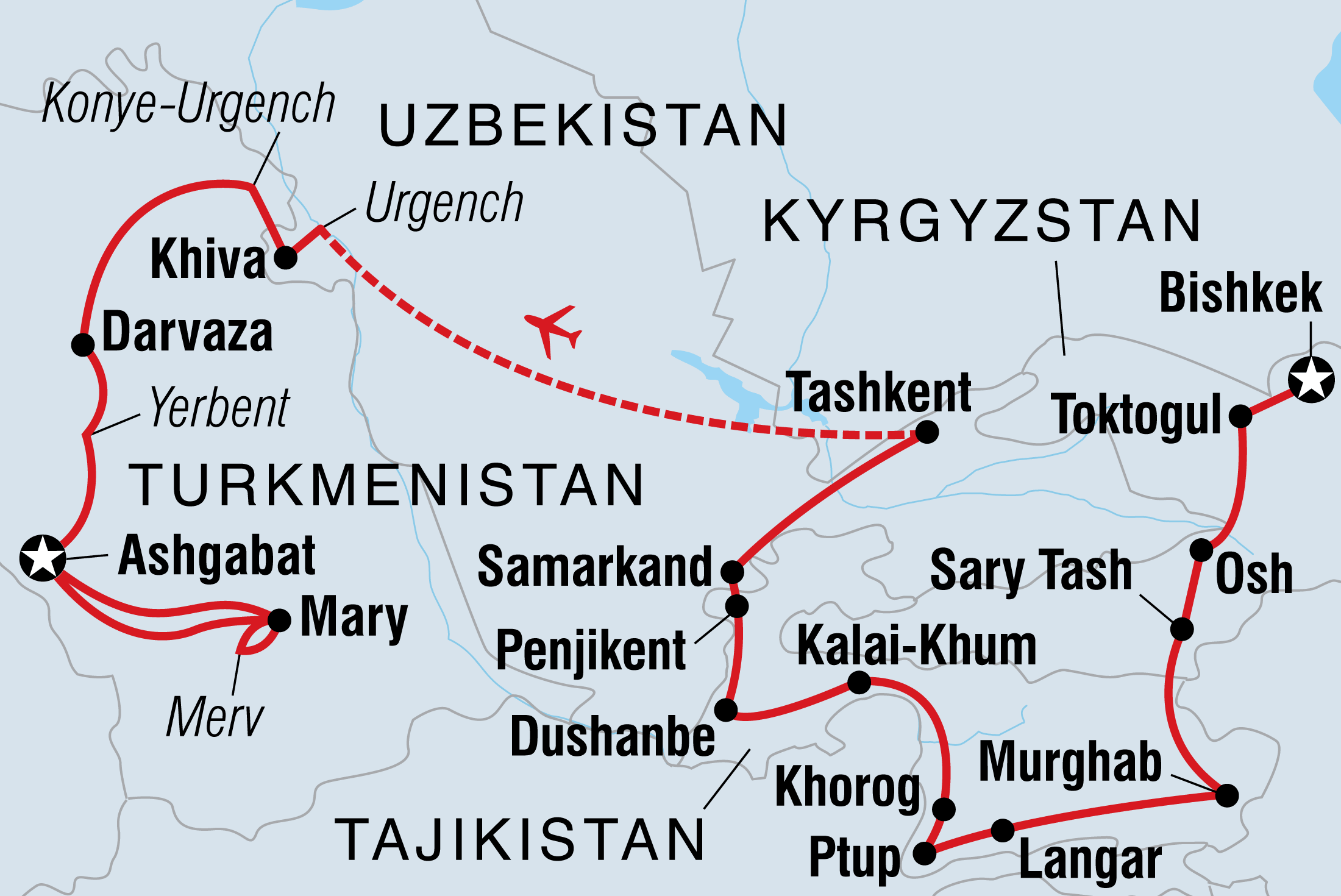 Day
Destination
1
Bishkek
2
Chychkan/Toktogul/Kok Bel
3
Osh
4
Sary Tash
5
Kyrgyzstan/Tajkistan Border Crossing – Murgab
6
Langar
7
Ptup
8
Khorog
9
Khorog
10
Kala-i Khum
11
Dushanbe
12
Dushanbe
13
Penjikent
14
Tajikistan/Uzbekistan Border Crossing – Samarkand
15
Samarkand
16
Tashkent
17
Tashkent
18
Khiva
19
Khiva
20
Konye-Urgench – Darvaza
21
Yerbent – Ashgabat
22
Ashgabat
23
Mary
24
Merv – Mary
25
Ashgabat
26
Ashgabat